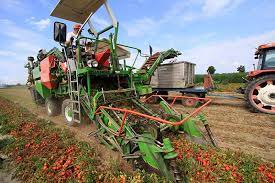 Guaresi is Hyle's third investment through the "Finance for Food One" fund, whose development project foresees the creation of a Group in the agricultural machinery sector capable, in the next five years of penetrating new international markets and reaching a turnover of around 50 million euros.
Founded in 1932, Guaresi is today dedicated to the design, development and production of tomato harvesting machines for the canning industry, with a wide range of state-of-the-art harvesters and sorters, marketed throughout the world. Over the years, Guaresi has consolidated its position in the market thanks to the innovative design and construction processes of its machinery, the high technological knowledge, the efficient after-sales service and the extensive assistance network. The company has also distinguished itself for its broad support for the mechanization of industry thanks to automatic harvesters and the fight against the phenomenon of illegal hiring.
In 2021, the company exceeded 20 million euros in turnover, of which two thirds correspond to exports.
Matteo Chieregato and Francesco Zito, partners of Hyle declare: "Guaresi is the typical example of Italian excellence preparing to face an important generational change. Hyle is pleased to accompany the family in this delicate process, providing the experience gained over the years contributng to the further growth of the company. New high-profile managers will support the expansion to new international markets to create a leading group in the agricultural machinery sector at an international level, expanding the range of products thanks to is acquisitions prospects". This deal demonstrates the positive role that an investment fund can play in the growth of family businesses."
Guaresi was supported in the sale by Ethica Group, Mergers Alliance partner in Italy.