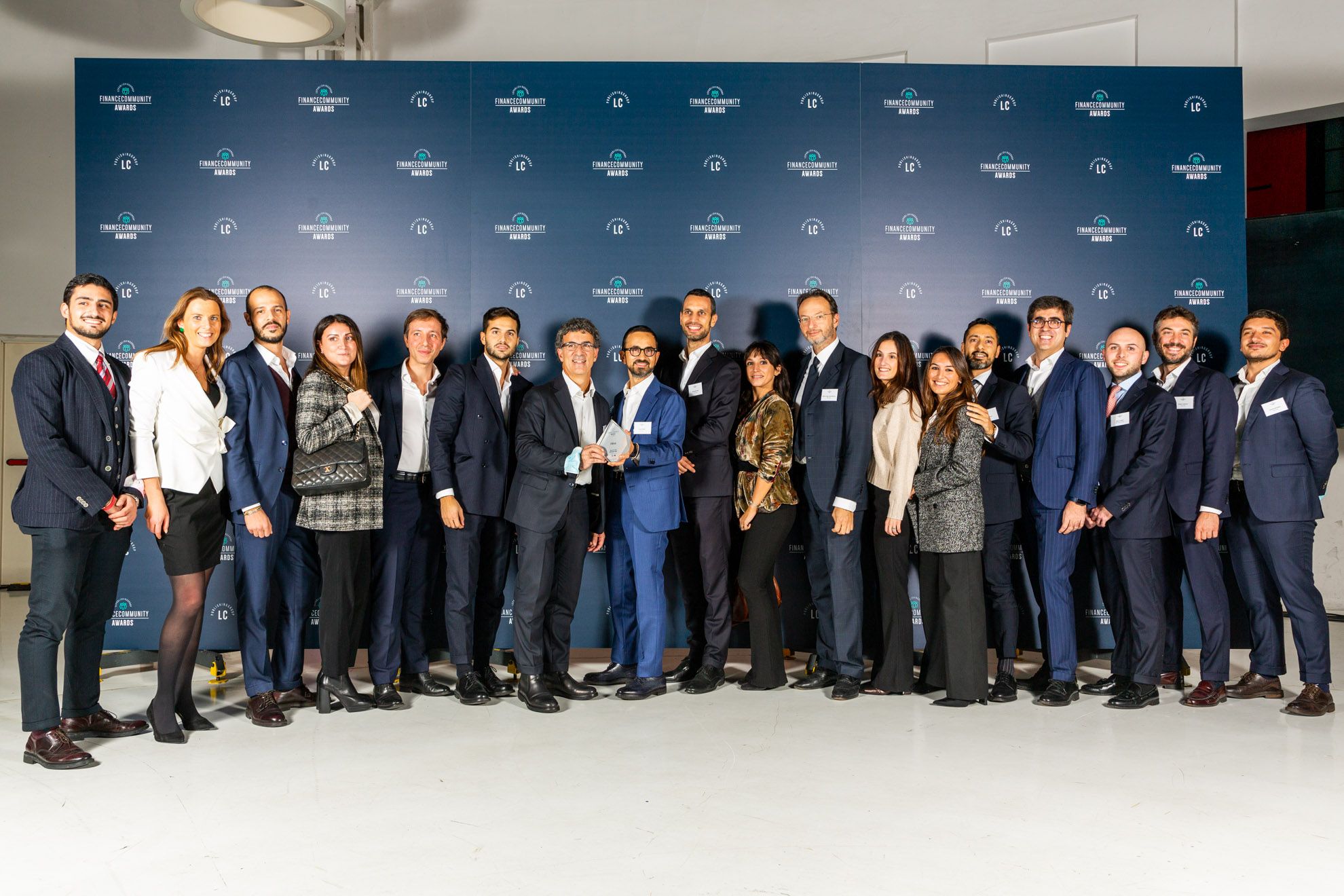 A cohesive and very active team in the sector, which supports Italian and international medium-sized companies in the implementation of extraordinary transactions, with great competence and a spirit of innovation
The Financecommunity Awards, now in their seventh edition, were created with the aim of recognizing the excellence of the financial sector.
Advisors, investors, banks, private equity and asset management companies are, among the market players, those who most stimulate and give life to the country's economy.
But they are also those who, often supporting companies step by step, contribute to their growth and consolidation, both from a speculative point of view and from the positive development of the Italian financial system.
Through this award, financecommunity.it wants to highlight the professionals of the sector and the excellences who during the year distinguished themselves for the number and type of transactions followed, for the value of the deals and their peculiarities.