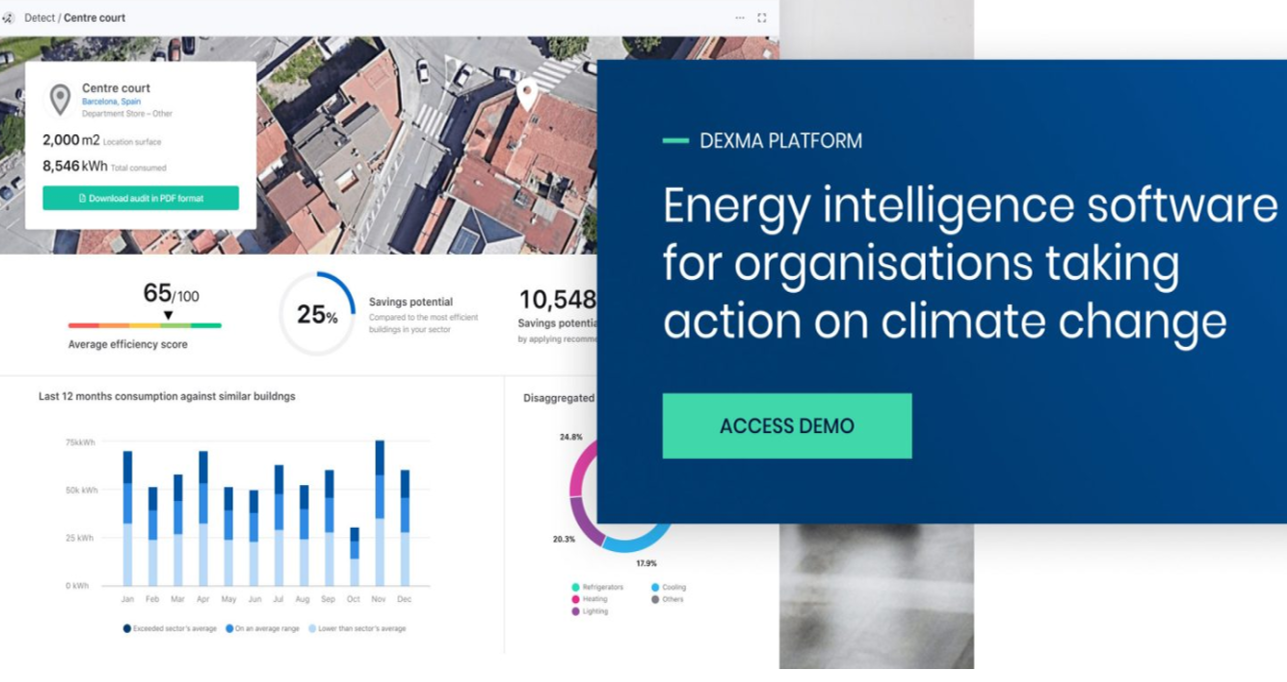 This is an important transaction for Mergers Alliance UK partner bringing together our expertise in Sustainability with our focuses on Industrial Technologies and the Built Environment.
DEXMA is a provider of innovative SaaS solutions with artificial intelligence and machine learning capabilities for energy data management used by over 4,000 customers in 30 countries worldwide. With its SaaS solution, companies can report building energy consumption from HVAC, lighting and other sources, analyse usage patterns to identify inefficiencies, and detect anomalies in real time. DEXMA's products also analyse other building related data such as the increasingly important area of air quality. The company employs 45 people, has its headquarters in Barcelona and its clients include companies such as Ferrovial, Naturgy, Comsa Corporación, Enel X, Engie, Norlys, SMS, and Emerson.
The Nemetschek Group, headquartered in Antwerp, Belgium, is one of the world's leading software providers for the architecture, engineering, construction, and building operations (AECO) industry.
"DEXMA is in a race for a more sustainable future, helping global organizations of all sizes to track their energy consumption and reduce their carbon footprint. Our mission is to ultimately accelerate Planet Earth's transition to a carbon neutral economy," says Joan Pinyol, CEO at DEXMA. "We are honored to join the Nemetschek Group, one of the 50 Sustainability and Climate Leaders by the United Nations. At DEXMA, we work relentlessly to build a more sustainable future."
"Buildings account for 30 percent of our total energy use and 28 percent of global carbon emissions. This acquisition is a huge benefit for our customers who are aiming to become more sustainable in their operations. Energy management is an important element in creating truly autonomous buildings that automatically adapt their behaviors to the occupants and stakeholders," says Koen Matthijs, Chief Division Officer, Operate & Manage Division at the Nemetschek Group. "DEXMA perfectly complements our existing portfolio for facility management, property management, and smart building. Adding energy management gives us a strong competitive edge, as our customers will benefit from a complete solution to operate their buildings."