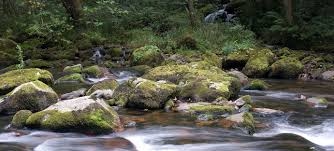 Biotope, the European leader in ecological consulting, joins forces with Bioconsult, the leading German consultancy specialised in off-shore wind power, and its subsidiary HiDef Aerial Surveying, Europe's leading provider of high-resolution aerial wildlife surveys. This European alliance creates a global leader in ecological consulting.
Biotope thus becomes a 27% shareholder in the German and British entities. The new Group employs 800 persons and registers over €80m in revenues. It has subsidiaries in 10 countries and operates permanently on 4 continents.
With this critical size, the three entities are able to respond to an essential challenge of their market: to obtain the most reliable objective data on a large scale in order to establish the most robust environmental impact studies and thus to define and implement optimal nature protection projects throughout Europe and the world.
The transaction places the new Group in a long-term perspective. It will be able to deliver high-level ecological studies with the necessary freedom of thought from any financial, industrial or energetic issue.
The expertise acquired over the years by each of the entities and pooled over the past seven years will be used in particular to protect marine mammals and birds in a context of strong development of offshore wind energy throughout the world. The different entities are very complementary in their know-how and geographical coverage. Already present in all four corners of the world through its 30 sites in France and abroad, Biotope is strengthening its capacity to intervene in Northern Europe and in Anglo-Saxon countries.
Frédéric Melki, Chairman of Biotope: "We are delighted to be able to consolidate a long-standing partnership with companies that share the same values of rigour, innovation and passion. Our ambition is to continue the development of the different entities by increasing operational and above all human synergies. The presence of Aurignac at our side was a triggering and facilitating factor of the operation. Their team was able to respect the specificities of all the stakeholders, to impose a necessary rhythm to the operation and to bring innovative solutionsin response to the stakes of the deal".