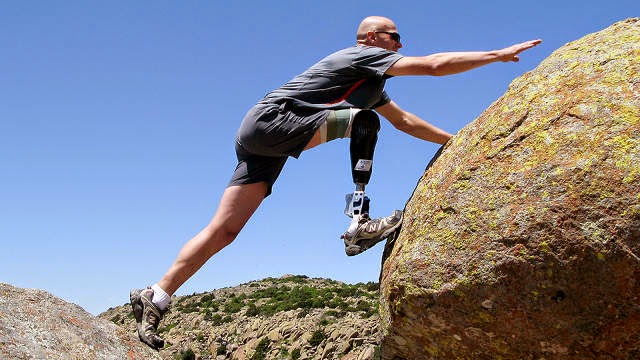 Dresner Partners, Mergers Alliance member firm in the USA, is pleased to announce that it served as financial advisor to Comprehensive Prosthetics & Orthotics (CPO). CPO recently completed an investment from Northcreek Mezzanine Fund IV, L.P. ("Northcreek Mezzanine"), and PCI II, L.P. ("Parkway Capital").
Comprehensive Prosthetics & Orthotics, headquartered in Peoria, Illinois is a Midwest-based prosthetic and orthotic service provider founded in 2006 by Amit Bhanti and Don Goertzen. CPO is a leading, orthotic, and prosthetic ("O&P") clinical services and products provider that offers O&P care to the adult and pediatric markets throughout the Midwest. The Company's care centers are staffed by certified and experienced clinical care practitioners, including prosthetists, orthotists and pedorthists. CPO has been supported by leading Indian private equity investors, InvAscent and Ventureast, which have a successful track record of partnering with entrepreneurs across healthcare.
Northcreek's investment strategy focuses on mezzanine debt and equity investments in both sponsored and non-sponsored lower middle-market companies across a wide variety of industries in the United States. Northcreek has invested in 70+ companies since its founding in 2010. Northcreek partners with financial sponsors, independent sponsors, search fund sponsors and directly with private companies to provide highly customized financial solutions.
Parkway Capital is the mezzanine credit affiliate of Calvert Street. Parkway focuses on making mezzanine debt and minority equity investments in lower middle market companies. Parkway partners with management teams, independent sponsors, and other private equity groups to pursue growth opportunities, enable balance sheet recapitalizations, and / or facilitate ownership transfers. Parkway invests in a broad range of industries including manufacturing, distribution, consumer products, business and industrial services, and healthcare.
"We would like to thank the Dresner team for their support. We are excited to partner with Northcreek Mezzanine and Parkway Capital as we continue to grow CPO," said Amit Bhanti, CEO, Clinical Director, and Co-Founder of CPO.
Brian Schofield, Senior Vice President at Dresner Partners said, "We truly enjoyed working with the team at CPO. CPO has a leading reputation for clinical excellence in O&P and patients will benefit from the support of its new partners."
Steven M. Dresner, President of Dresner Partners added, "CPO will benefit from the support of its partners as the company continues to execute on its strategy to provide excellent O&P services to its patients. Dresner's expertise in healthcare services has enabled us to provide the best possible advice to support this transaction."