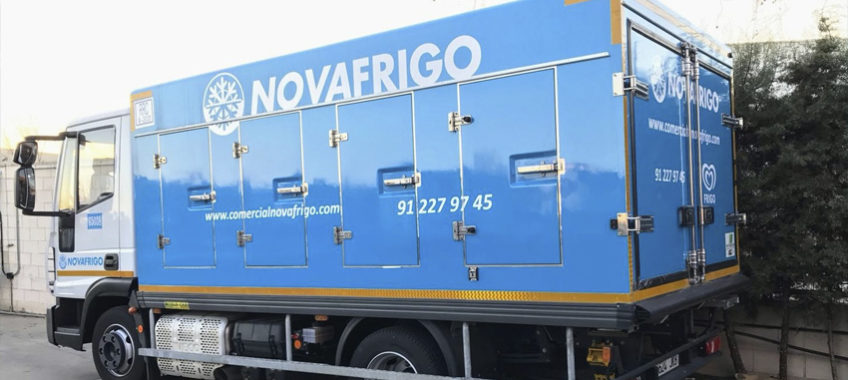 Pomona, leader in the distribution of products to the restaurant and hospitality sectors in France, accelerates its expansion in Spain with its third acquisition in the country. The company has bought the Novafrigo group, specialized in food services in the Madrid region.
The acquisition of Novafrigo, with a turnover of 19 million in 2021, allows Pomona to make the leap outside Catalonia, the only region in Spain where it had a presence until now. It will now operate in the two most important markets for restaurants and hospitality in Spain.
The French group landed in Spain in 2014, with the purchase of Cadaico, a supplier for restaurants in the Barcelona area. Three years later it acquired Friolisa, another Catalan company. Both companies were integrated in 2019 in Friolisa with a presence throughout Catalonia and a turnover of 65 million euros.
Erik Plas, Pomona Iberia Expansion Director, comments, "We didn't want to limit our presence in Spain to Catalonia and the next obvious step was Madrid. Our entry through Novafrigo will give us a strong position but we are looking for a relevant presence throughout the country and we might even make a move towards Portugal."
According to Pomona, Friolisa will end this year with around 65 million euros while Novafrigo will increase its turnover to around 24 million in 2022. The group will thus reach a size of about 90 million euros in Spain.
Erik Plas explains, "In Spain, this is a very fragmented market, unlike what happens in France or Germany where it is dominated by three or four companies, which offers enormous possibilities for consolidation. Pomona will focus on integrating Novafrio and growing in the Madrid area, but at the same time will continue looking for acquisition opportunities within the country".
The Pomona Group had a turnover of 3,500 million euros in 2021 and ads a total of 11,200 employees. In addition to France and Spain, it also has a presence in Switzerland.
This is another joint effort by Mergers Alliance partners where Aurignac Finance, MA partner in France, introduced it historical client, Pomona, to NORGESTION who searched the market for the perfect target and advised through the whole acquisition process.