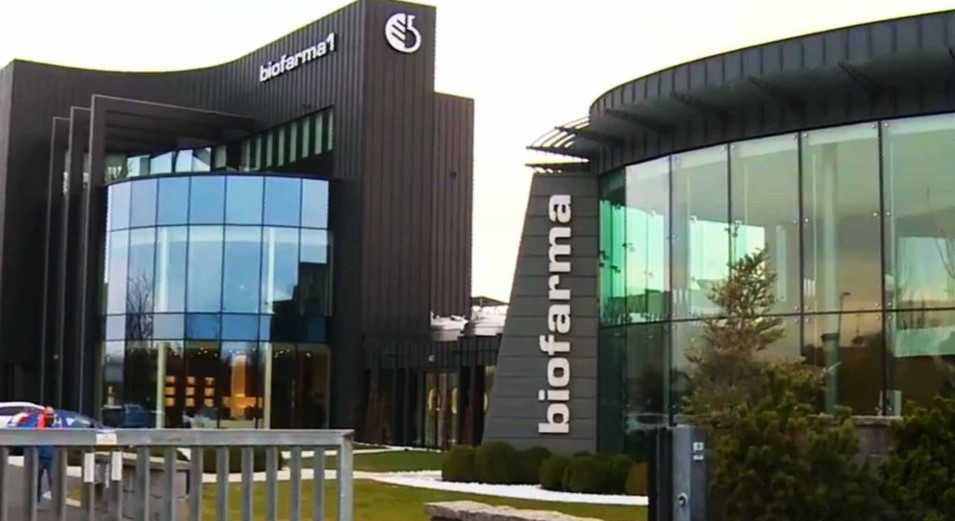 Biofarma Group is an Italian and European leader in the development, manufacture and packaging of food supplements, medical devices, probiotic-based products and cosmetics.
Biofarma has become the Italian and European leader in the market, through the consolidation of complementary companies. Since 2016, the company has grown from around €30m in sales to more than €230m, thanks to double-digit organic growth and intense M&A activity (consisting of 5 acquisitions in 4 years). To date, almost 50% of its turnover is generated in international markets, benefiting from partnerships with several global clients.

As a result of the integration of recently acquired companies, and thanks to significant investments into R&D and state-of-the-art production facilities, Biofarma is now recognised as the innovation leader in its sector, offering customers a broad range of technological solutions and proprietary formulations, by anticipating market trends. This leading position, especially in the probiotics segment, has allowed the company to grow in Europe, by gaining market share with international clients.

The partnership with Ardian will facilitate further consolidation and international development, through continued investment in technological excellence, offer diversification and formulation of new products and, at the same time, preserve the current corporate culture.
"The nutraceutical sector is already benefitting from strong growth driven by secular trends, such as the importance attributed by customers to prevention, and Italy represents an excellence in this market recognised worldwide. Biofarma is undoubtedly the technological leader and natural consolidator of the industry, so we are very pleased to partner-up with the Group's management and the Scarpa family on this project, which will lead to an acceleration of Biofarma's growth, also at an international level." YANN CHARETON, ARDIAN MANAGING DIRECTOR

"It is with great satisfaction that I look back at the last 2 years, in which the Biofarma Group achieved important milestones. I therefore want to thank our current financial partner White Bridge Investments and all the organization for the dedication and determination in achieving such ambitious targets, also considering the difficulties brought by the historic moment we are living in. The next years will be even more stimulating considering our willingness to make our Group compete at an international level, and we are convinced that with Ardian we will be able to achieve such goal, not only for the great professional capabilities of this prestigious financial partner, but also because we share the same fundamental corporate and entrepreneurial values, which are the ones that make a firm unique." GERMANO SCARPA, BIOFARMA GROUP CHAIRMAN

"This transaction with Ardian will allow Biofarma Group to become the first global player specialised in the nutraceutical sector. New resources will enable us to continue the excellent growth and aggregation path realised in recent years thanks to the support of White Bridge Investments, and evaluate new interesting opportunities for international expansion in Europe, APAC, and the United States. Moreover, Biofarma Group will continue to significantly invest in research and innovation, real differentiating factors in our market, allowing Biofarma consolidate its leadership position." MAURIZIO CASTORINA, BIOFARMA GROUP CEO

"We have pursued with great success – also thanks to the important contribution of the management team led by Maurizio Castorina and of the Scarpa family – an industrial project of aggregation of leading Italian companies in the nutraceuticals space to create a player with an international leading position. We believe that the transaction with Ardian will allow the Biofarma Group to continue this path, leveraging on the competences, expertise, and financial resources of the new partner." MARCO PINCIROLI, WHITE BRIDGE INVESTMENTS CHAIRMAN AND CEO