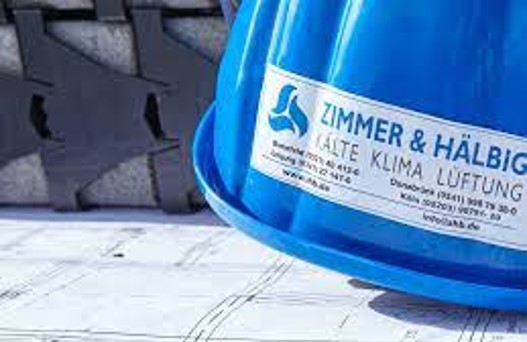 Zimmer & Hälbig GmbH (Z&H)is a leading provider in the field of planning, installation and maintenance of refrigeration, air conditioning and ventilation technology in the DACH region. As a technical building equipment company for non-residential buildings, Z&H offers its customers both the technical know-how for project planning and the installation of logistically and technically sophisticated refrigeration, air conditioning and ventilation systems.
VR Equitypartner is one of the leading equity financiers in Germany, Austria and Switzerland. The company supports medium-sized family businesses in a goal-oriented manner and with decades of experience in the strategic solution of complex financing issues. Investment opportunities include growth and expansion financing, corporate succession or shareholder changes.
The seller of the company shares is the previous sole shareholder Herold Albrecht, a private investor who is not involved in the operational business. Albrecht is selling Z&H due to his personal life planning but will continue to be involved in the company after the sale through a reverse investment. Together with VR Equitypartner, Z&H now intends to expand its organic growth, particularly driven by energy-related refurbishments, with the help of a targeted buy & build strategy. VR Equitypartner has already demonstrated the expertise required for this with its investment in the Kälte Eckert Group, which has since been sold. In addition to VR Equitypartner, the three managing directors Michael Böhm, Achim Henseler and Heiko Panhorst as well as the industry expert Dr. Carsten Voigtländer are also participating.
"We deliberately looked for an investor who could support our growth course with experience and know-how, especially in the inorganic area," says Z&H Managing Director Michael Böhm. "VR Equitypartner has precisely this expertise, brings a network that is valuable for us and knows the industry inside out. These were clear points for VR Equitypartner, and we look forward to developing Zimmer & Hälbig further together," add the two co-managing directors Heiko Panhorst and Achim Henseler.
"Zimmer & Hälbig impresses with its high project development and management competence, coupled with outstanding technical expertise. Standardized work and training processes provide a strong foundation for scalable organic and inorganic growth," says Christian Futterlieb, Managing Director of VR Equitypartner. "The fact that all three managing directors remain on board and also participate underlines their confidence in the company's growth potential. Therefore, we are particularly pleased to contribute our experience with the development of platform strategies and to jointly exploit the sustainable opportunities of the energy transformation in the building sector."